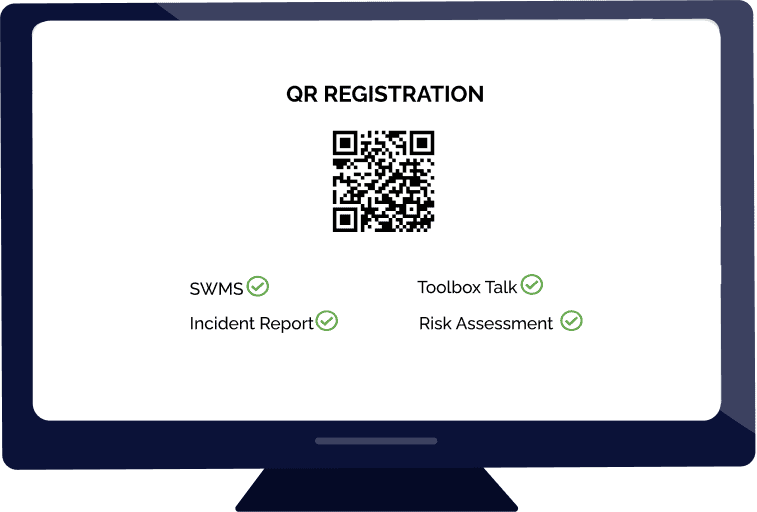 SAFETY INDUCTION REGISTRATION FORM
Perfect for your staff, vistors, guests and customer
Company Name and Branding
SWMS – Safe Work Method Statements
Toolbox Talks
Safety Policies
Venue Information
Job Location
Custom Details
$99 for 12 months for 1 SWMS + Toolbox Talk
Online Safety Registration includes
Electronic SWMS
Electronic Toolbox Talk
Just like signing in at a cafe, CrewGo provides your business Safety Induction Registration Form for staff and
visitors to easily view and accept your work, health and safety management system on their mobile devices.
CrewGo will custom create your Safety Induction form with a link accessible for any visitors and staff.
We can provide a QR code for visitors to scan with their camera to open the form or we can add the links as
buttons to your website and provide them in SMS and / or emails that can be automatically sent.
Example 1: Fixed Location
The fixed location Induction form is perfect for workplaces such as warehouses, offices and any venues where staff may be required to be inducted for safety
Example 2: Various Locations
The various locations Induction form allows your staff and guests to enter any work location into the form. This is very useful for tradies working in different workplaces, but with the same WHS requirements .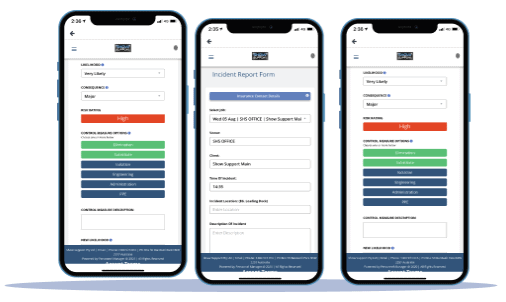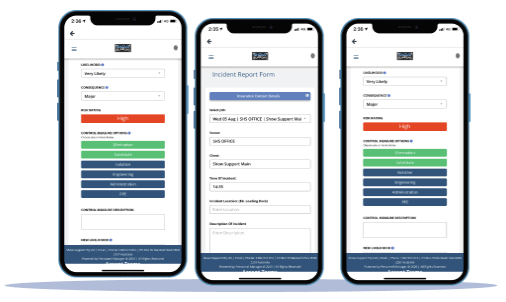 The CrewGo WHS Induction Form includes:
Your Company Details
Job Location Details – Optional
Venue Information – Optional
Your Safe Work Method Statement – SWMS – (mobile responsive) – Optional
Your Toolbox Talk – Optional
Your Policies and Procedures – Optional
We can customise your Safety Induction Registration Form to include any combination of the above the
elements or tailor it specifically to your needs.
Simply complete the below details to have your own Safety Induction Registration Form complete with your
own Induction QR code and CrewGo Web Portal access to view the records of all registrations.
love the Safety Induction Registration Form tfrom crewgo team make my lift so much easier, if you looking for online safety forms look no further.