Create a New Job
Create a new job using the following options:
1. Tap Add New Job on the default homepage once done with Payment Setup. Or,
2. Tap and select Create a Job.
Job Date
Select the job date on this page with a maximum of consecutive or non-consecutive 7 days.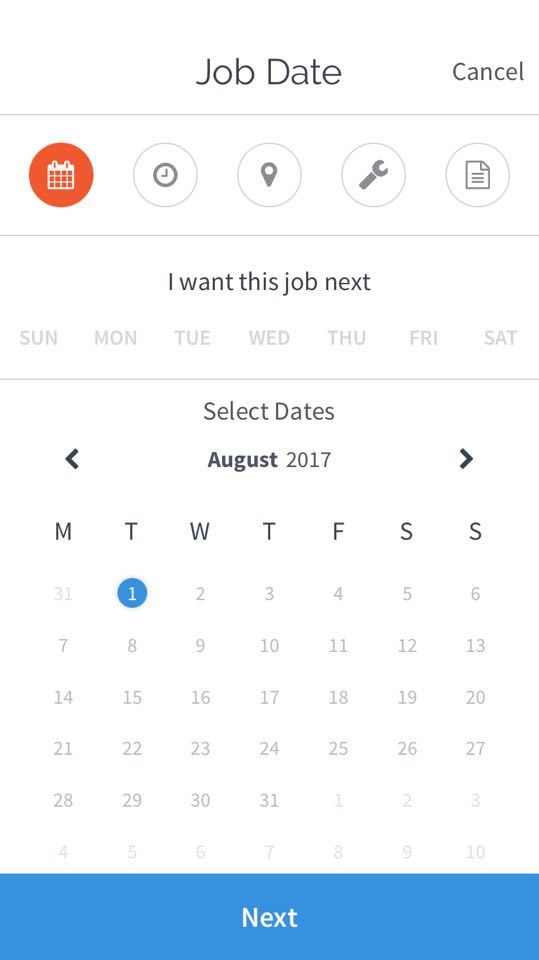 Tap the preferred date on the calendar.
For consecutive days, tap and hold down the start date until Date confirmation box comes up. Select the start and end date, and tap OK once done.
For non-consecutive days, tap each preferred date on the calendar. Selected dates are highlighted in orange.
Tap Next to proceed to the next page.
Job Hours
Select the time schedule of the job on this page. A time column can be seen on the left side, in military time format, followed by succeeding columns for the date(s).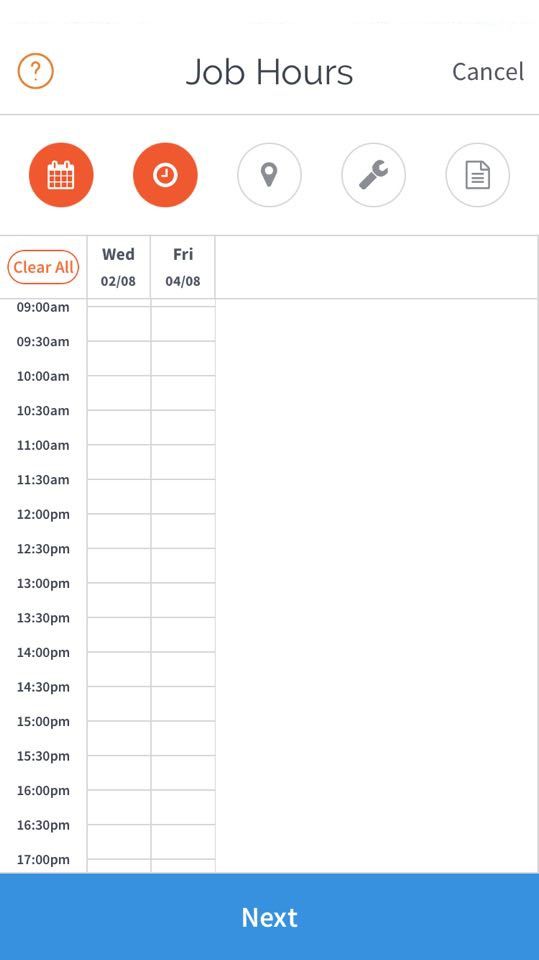 Select Shift Times
Double tap anywhere on the date column, Edit Shift Times will appear on the screen.
On Edit Shift Time box, select the preferred Start Time and End Time.
If the shift time is the same for the rest of the days, tick Same Shifts For All Days.
Select the preferred break's Start Time and End Time on Add Break Times section if necessary.
Tap Add once break times have been selected.
If the break schedule is the same for the rest of the days, tick Same Breaks For All Shifts.
Tap OK once done with Edit Shift Times.
Follow step 1 to 7 for other columns to set different shifts for each dates.
To add a different schedule on the same date, double tap on a black section of the date column, and select the preferred shift times on Edit Shift Times box.
Once done with Job Hours, tap Next.