Cheapest Shopping Delivery Service Australia
Looking for the cheapest shopping delivery service Australia? Fret nit because CrewGo Delivery is now ready to be your personal shopper and deliver your orders straight to your door step. The threat of NCOV-19 is real. Different countries have imposed mandatory quarantine and lockdown. If you are afraid to go out to do your grocery shopping. Fret no more. We are here to help you. Never compromise your health to go out to do your grocery shopping. If you need food, medicines, coffee and other needs, just let us know.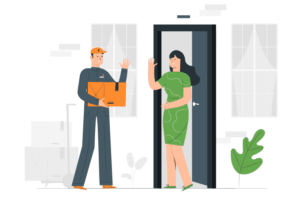 Let CrewGo go shopping for you
CrewGo does your shopping and delivers to it your door. Our crew will shop, collect and drop off local items and produce (subject to availability). Services include supermarkets, chemists, take aways, delicatessens, news agencies and most retail outlets. Just let us know what you need and we'll do the shopping for you.
CrewGoApp for Cheapest Shopping Delivery Service Australia
View Shoppers on GPS
Message and Call
Rate and Review
Rate our Service
Review the performance of your CrewGo – your helpful shopping and delivery experts!
Rate speed, presentation and punctuality of shopping delivery partners.
We appreciate feedback that helps CrewGo better serve your business.
Local Shopping and Delivery
Friendly Operators for Shopping Delivery Service Australia
CrewGo office
is open around the clock to handle your enquiries. Let us do your shopping and delivery service Australia. We deliver shopping quickly and efficiently. Best-practice processes, workforce management software and skilled personnel make CrewGo the best choice for local shopping and delivery.
Delivery Crew Ready For Action – Shopping and Delivery Service
Contact us for fast quotes. Speak to one of our friendly operators 24 hours a day, 7 days a week. Skilled and hardworking CrewGo are ready to assist you. If you need labour hire check this
page
as well. We have a roster of skilled people who can provide services for rigging, fork lift driver, bump in, bump out and so much more.
Shopping & Delivery with CrewGo
Fast and Reliable Shoppers and Couriers On Demand
No commitments, thousands of drivers, confirmed within seconds and 100% satisfaction guarantee.
CrewGo drivers will collect and deliver your packages, pre-purchased items, parcels and out of area meals.
Book the exact time and place of the pick-up using the Order Form or speak to an operator 24/7.

All from the comfort of your home
Don't have a CrewGo Account?
No worries, you can sign up during your first order!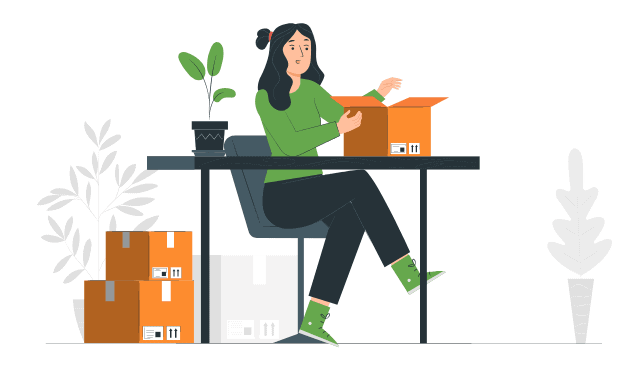 CrewGo drivers are busy in Sydney, Melbourne and Queensland picking up packages and collecting pre-purchased products from Coles, Woolworths, Aldi, Target, JB HiFi, IGA, Kmart, Bunnings, Mitre 10, Dan Murphys, Liquorland, 7-11, Caltex, BP service stations and delivering them to your door.

Chemists

Supermarkets

Fruit and Veg

Hardware Stores

Coffee Shops

Local Delis

Retail Outlets

Florists

Bottle Shops

News Agencies

Gift Shops

Restaurants

Chemists

Supermarkets

Fruit and Veg

Hardware Stores

Coffee Shops

Local Delis

Retail Outlets

Florists

Bottle Shops

News Agencies

Gift Shops

Restaurants

Personal Shopping Network
CrewGo drivers go shopping for you
Any supermarkets, meals, drinks or retail items
Ready to deliver at short notice

Affordable ASAP Courier services.
Available for one express stop or multiple stop in one booking.
Get an instant quote or book online.

Service Providers Network
Connect with talented service providers in your area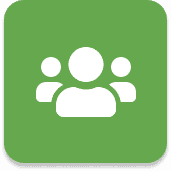 Skilled Network
Expert shoppers
Rated and reviewed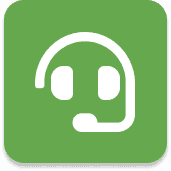 Helpful Operators
Phone orders
7 days and nights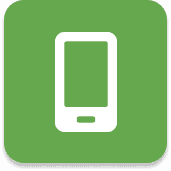 CrewGo App
Free account
Order history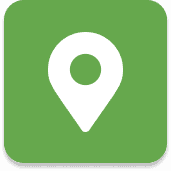 GPS Status
Delivery tracking
Contact provider
Sydney
Melbourne
Brisbane
Gold Coast
Call 1300973016 for other areas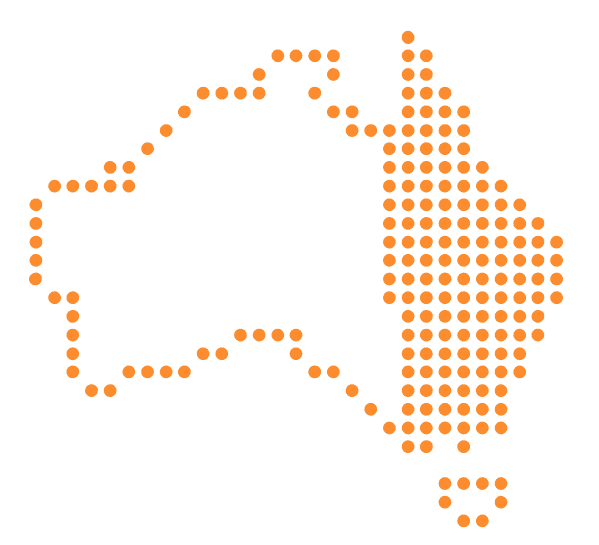 How does CrewGo work?
CrewGo shoppers run errands for you such as shopping, delivering items, courier runs or any type of services around the home you might need.
CrewGo shoppers will purchase and deliver your shopping to your door. You won't need to pay until the order is completed and you have received the goods.
Receipts for purchases can be viewed in the CrewGo App as well as pictures of the drop off. You can voice call your CrewGo shopper discretely within the CrewGo App or message them if preferred.
CrewGo shoppers are vetted and rated by customers for peace of mind and satisfaction.
You can see your CrewGo shoppers on a GPS map during your order.
CrewGo shoppers can visit as many retail stores as you like in one order.
For example, they might get your shopping list from Coles, pick up a bottle of wine from Liquorland, get some non-prescription supplies from Chemist Warehouse and a cake from the Cheesecake factory to save you the hassle and time of doing it all yourself.
Call 1300973016 or order at https://crewgo.net/market/shopper
How much does it cost?
Shopping orders are based on a 10% fee of the cost of the shopping plus a booking fee and the kilometres travelled for delivery, with a minimum $10.00 service fee (paid to the CrewGo Shopper) for all orders.
Example: you wish to purchase $100 worth of shopping from the supermarket and have it delivered to your home 5km away. The estimated cost of the order would be around $125.00 including all costs such as GST, merchant fees and a modest CrewGo booking fee for arranging everything on your behalf.
You can get a no obligation, free quote anytime by using the order form at https://crewgo.net/market/shopper
By proceeding with the order you automatically create a free CrewGo account to use for next time or to log into the CrewGo App.
How do I order my shopping using CrewGo?
Call 1300973016 or use the Order Form to enter the shopping outlets you prefer to purchase from or tick the option to allow the CrewGo shopper to decide.
You can add multiple 'stops' to get your CrewGo shopper to purchase from multiple stores, no problem.
Simply enter your preferred shopping list and the estimated value of your shopping in the boxes provided. You can also upload screenshots to assist your shopper.
Nominate the time and place for delivery and your delivery instructions, check everything is correct and then confirm the order. Just relax and allow the CrewGo shopper to handle everything for you.
Call 1300973016 anytime of the day or night or use the order form at https://crewgo.net/market/shopper to place an order or to obtain a free quote.
What retails stores can I order from?
CrewGo shoppers will purchase from any retail stores you choose anywhere, anytime. Simply enter the name of the retail store or stores into the order form, list the items you want purchased and then kick back and wait for your goods to arrive.
CrewGo shoppers regularly purchase and deliver items from supermarkets, bottle shops, convenience stores, service stations, fruit markets, appliance outlets, hardware shops, cafes, restaurants and just about anywhere you can think of.
Popular products for purchase are groceries, firewood, gas refills, meat, seafood and poultry, canned goods, cakes, wine, sim cards, fruit and vegetables, frozen goods, biscuits, pies and out of area meal deliveries.
If you want your favourite meal delivered from a restaurant that can't deliver to your area through other food delivery apps, you can order it through CrewGo. Our drivers can either purchase and deliver or you can purchase from restaurant yourself and arrange our driver to pick up and deliver for you.
Call 1300973016 or order at https://crewgo.net/market/shopper anytime
Can I request my delivery for a specific time?
Yes you certainly can schedule orders for a certain delivery time.
Feel free to order your shopping delivery for immediate service or pre-book a preferred time for our shopper to attend to your order.
Call 1300973016 or order at https://crewgo.net/market/shopper
How do I contact my CrewGo shopper?
You can contact your CrewGo shopper directly through your free CrewGo App account.
Click the phone icon to call or the message icon to exchange messages.
Your shopper will upload images of the receipts directly into your order within the CrewGo App.
You can exchange images with the shopper anytime, plus they will see your order and any screenshots you have uploaded.
And feel free to call the CrewGo office anytime on 1300973016 or order at https://crewgo.net/market/shopper
What if there is a problem with my order?
The CrewGo HQ is always ready to assist and rectify any issues that may be encountered at 1300973016
Can I cancel an order?
You may cancel an order anytime until we have confirmed a shopper to attend to your job free of charge.
If a shopper has been dispatched but has not yet purchased your items, a $15.00 cancellation fee applies.
Unfortunately once a CrewGo shopper has purchased your items it is too late to cancel your order. We hope you understand.
Goods and Services Providers
For years our crew have been setting up showbiz gigs all around Australia. Now we provide and deliver quality local products and services to your door. Deliver with CrewGo!
CrewGo helpline is open 24 hrs a day
Our friendly operators are ready to take your call and assist with your order.